Upcoming
Ragdoll Litters
Waitlist
As of 8/12/22, we anticipate blue lynxes, points, and mitts born on 7/29/22. In August, we expect to see some blue-eyed white kittens along with traditional seal mitted, seal lynxes who will be ready to head home around Halloween! And thanks to Kristie @ Longfellow Ragdolls's Rhaegar, we will have two litters of lynx bicolors and bicolors. All kittens will be traditional ragdolls.
Scroll down to see the current waitlist.
Deposit for Waitlist
Spay/Neuter
HomeAgain Microchip
3-Way Vaccine - FVRCP & Deworming
Week′s Supply of Food
Pedigree Copy Upon Request
Acquisition Process
Waitlisting for an upcoming pairing is a good way to acquire a ragdoll kitten. This route allows us to work together to accommodate your preferences. After an interview by phone or video chat, you can submit your deposit. The deposit is $400 and is nonrefundable, but is deferrable. No PayPal fees for you. Your deposit is applicable to the final price and it is covered by PayPal's Purchasing Security For Buyers.  Your name will be added to the waitlist published below.  You can see where you stand on the list anytime by returning to this page.
Once the kittens are 7-8 weeks old, you will receive pictures/video in order to make a selection. You will have 24 hours to decide.  My intention is to be as fair as possible so that each buyer can feel confident in our process.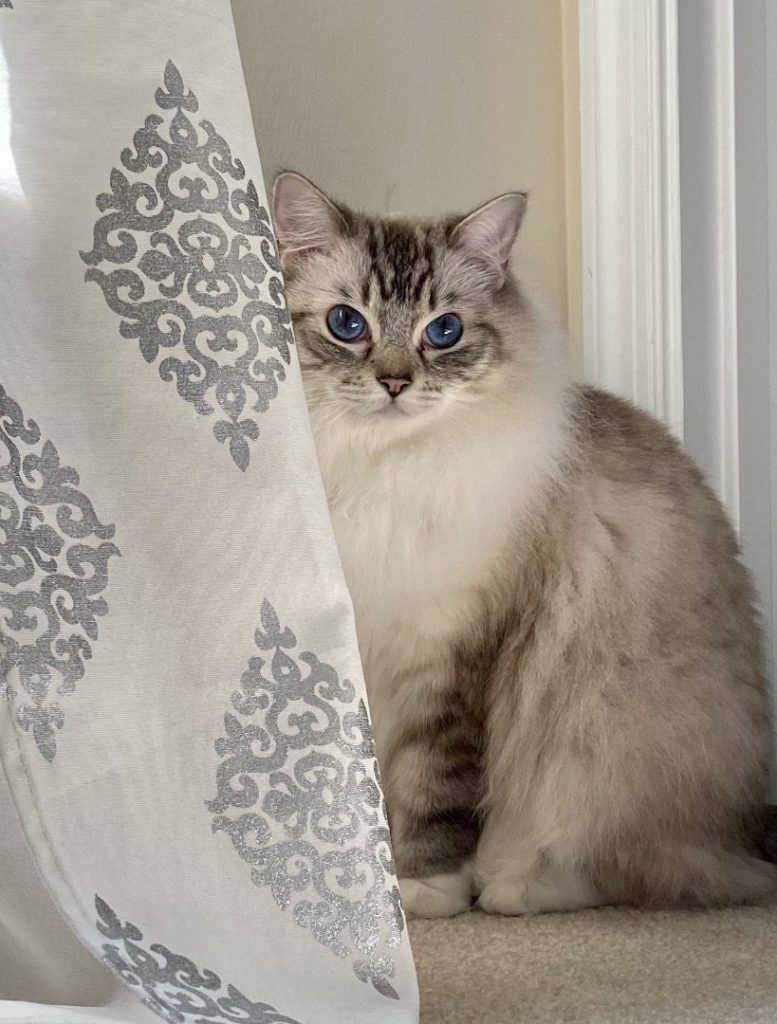 Summer & Fall Waitlist 2022
Eva 8/31/21 – Lynx or bicolor or lynx bicolor
Lisa & Tim 12/24/21 – 2 "yin" litter mate boys seal color point traditional or mink (Heathcliff offspring w/ no mitts or blaze)
Maria & Mom 1/28/22 – Female bicolor or lynx bicolor
Susana Tapia 4/4/22 – Retiring Flannery in September
Yeweon 4/15/22 – bicolor or lynx bicolor
Grace 5/13/22 – Jo offspring
Yenchi – 7/6/22 – temperament & health are top priority, pattern: bicolor
Steph S. – 7/7/22 – fluffy, cuddly, mellow lynx (or lynx bicolor)
Tracey S – 7/19 – bicolor
Robyn – 7/19 – bicolor or seal point mitted
Shari & Cami – 7/24 – blue point/mitted (Molly & Doc)
Tamara & Erik – 7/29 – two cuddly masterpieces
Terry & Jeanne – 8/4 – Molly/Doc or Ruthy's lynx bicolor
Lisa G – 8/12 – traditional bicolor, Lynx, or seal point, slight preference for female
Molly Fall 2022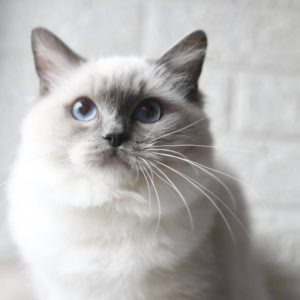 Ruth Fall 2022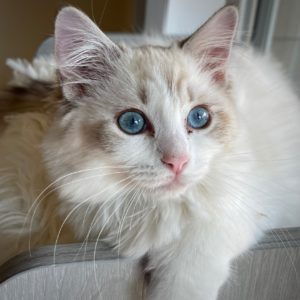 About Ruth
About Raegar of Longfellow Ragdolls
Fall 2022
About Jo March
About Raegar of Longfellow Ragdolls